Datafication is a technical movement in which various parts of our lives are converted into data. Data may be collected at virtually every point of interaction between technology and our daily lives. You may, for example, save numbers, text, photographs, routes, audio and mobile data, and IP addresses, as well as clicks, scrolling, interaction times, logins and passwords, acquisition pathways, and device activity logs.
It is simply the transformation of everything in our lives into data-powered devices or software. In other words, datafication is the transformation of human chores and tasks into data-driven technology, ranging from our smart phones, industrial machines, and office applications to AI-powered appliances and everything else. Data is here to stay for far longer than we can recall! As a result, keeping our data stored correctly, safely, and securely has become a high-demand expertise in our economy.
We are in extraordinary times. Computers and fast Internet connection transformed how we live today as the industrial age came to an end. Practically everyone creates data on a computer that is connected to the Internet. Also, the number of data-generating gadgets is always increasing.
Despite the fact that the government also benefits in some areas from ongoing surveillance, corporations are the biggest benefactors in this situation. Always consider if datafication may be made even more considerate of specific consumers, assuming that the data itself isn't the issue. Who should oversee dataset access, and how do we detect violations? How can the "right to be forgotten" be applied to numerous systems that gather our personal information in the dark? Since our data cannot be destroyed, should we store it online?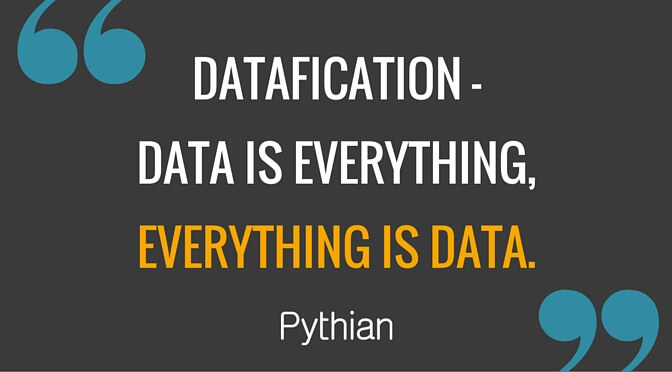 Recent News:
Nowadays, all the technology that we use in our daily lifestyle stores some type of data but, Do you know Smart Speakers such as Alexa stores your conversation without you even realising and it might have stored your data even before you turn it on.
Below is one of the article which states Alexa listening to private conversation even before it was turned on. What is the truth behind Smart Speakers?
https://www.theguardian.com/technology/2018/may/24/amazon-alexa-recorded-conversation